I produced together with BluBlu Studios to create promotional video for Bislett Games 2018 - the biggest track and field event in Norway.
​​​​​​​ 
The video was a part of the ad campaign focused on sustainability and environment. The most famous Norwegian athletes including Karsten Warholm (2017 World Champion, hurdles) were portrayed as superheroes with abnormal human powers.
I developed the character designs, retouch and the concepts, as well as responsible for the whole production. Photographed by the renowned Per Heimly.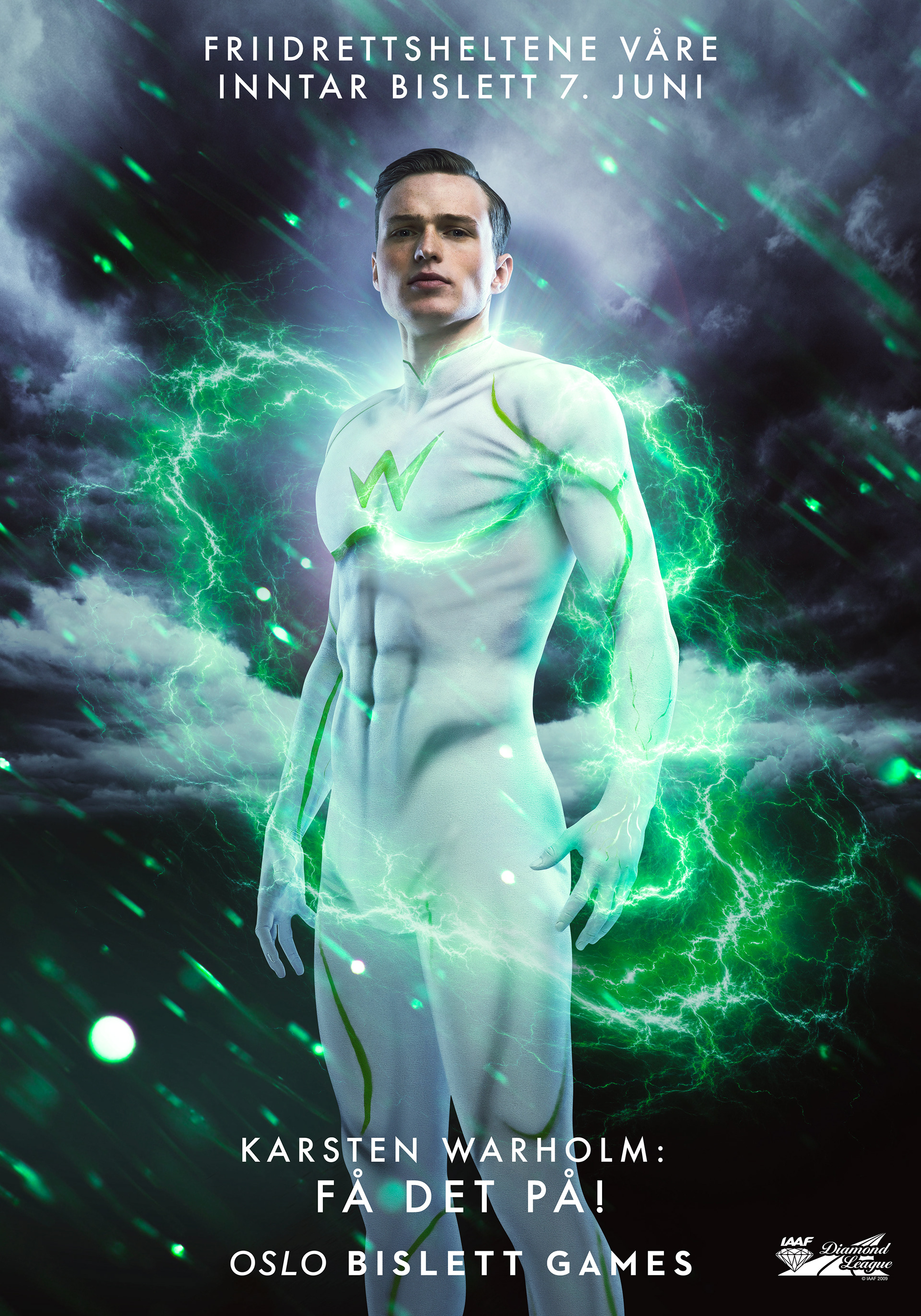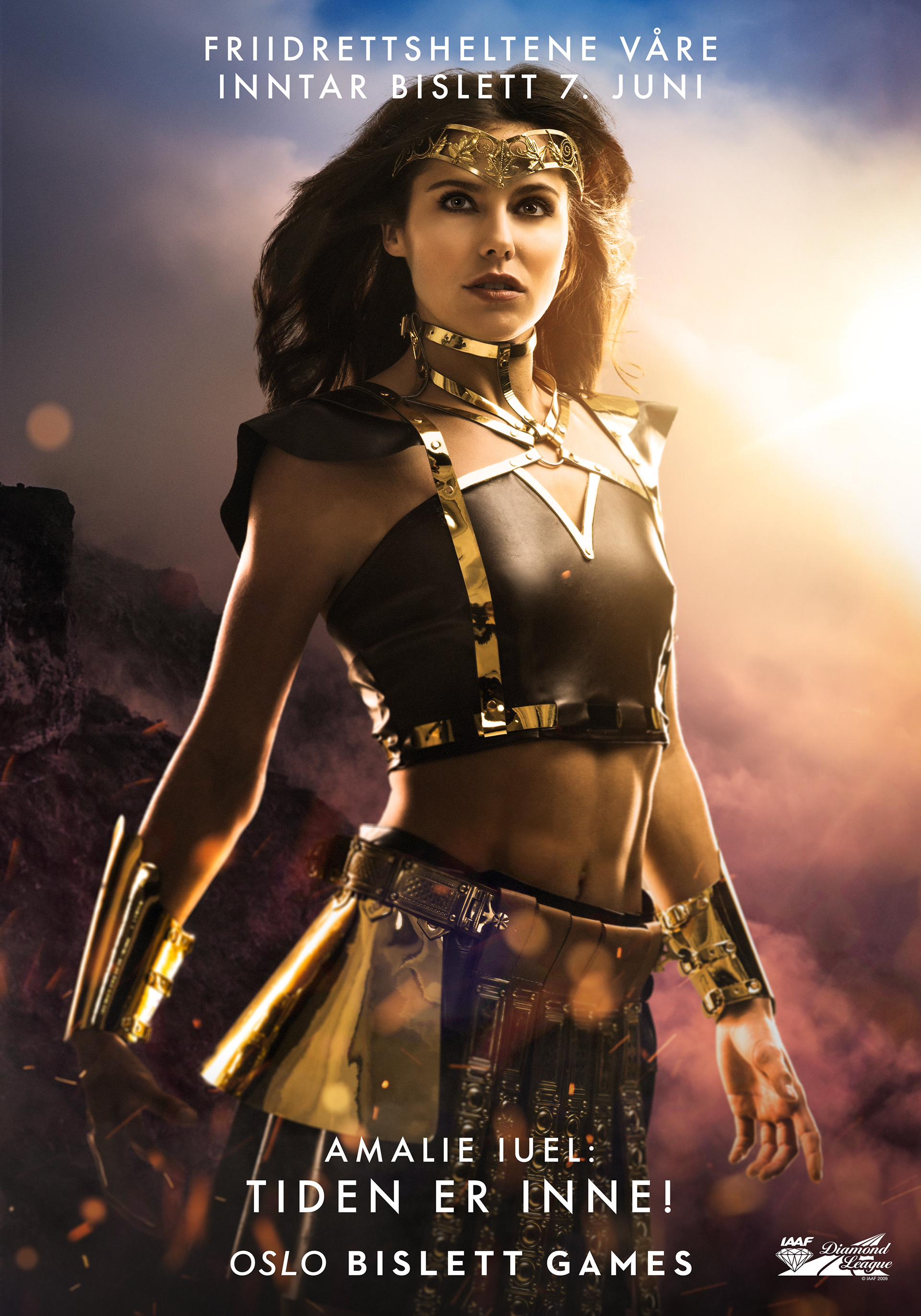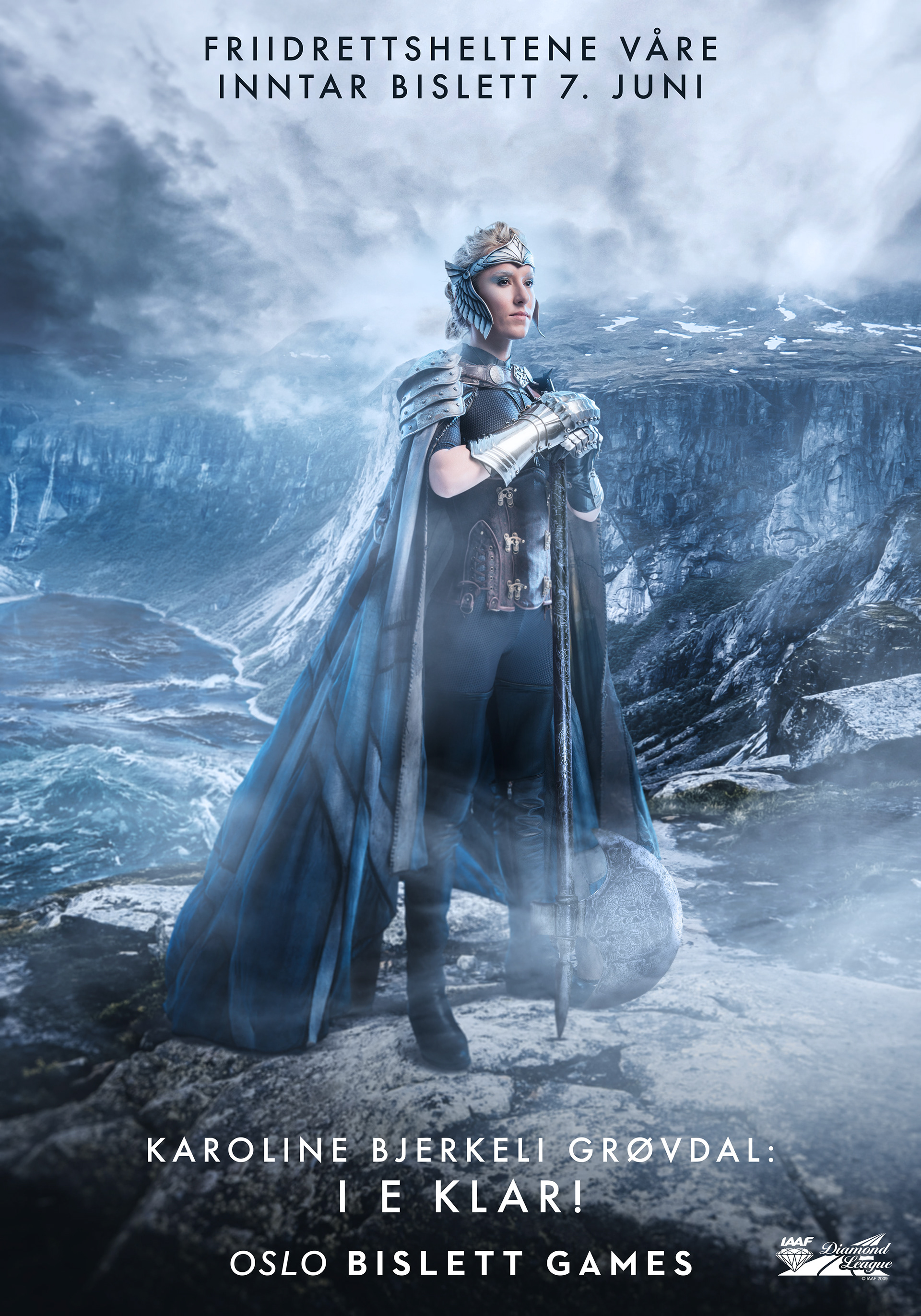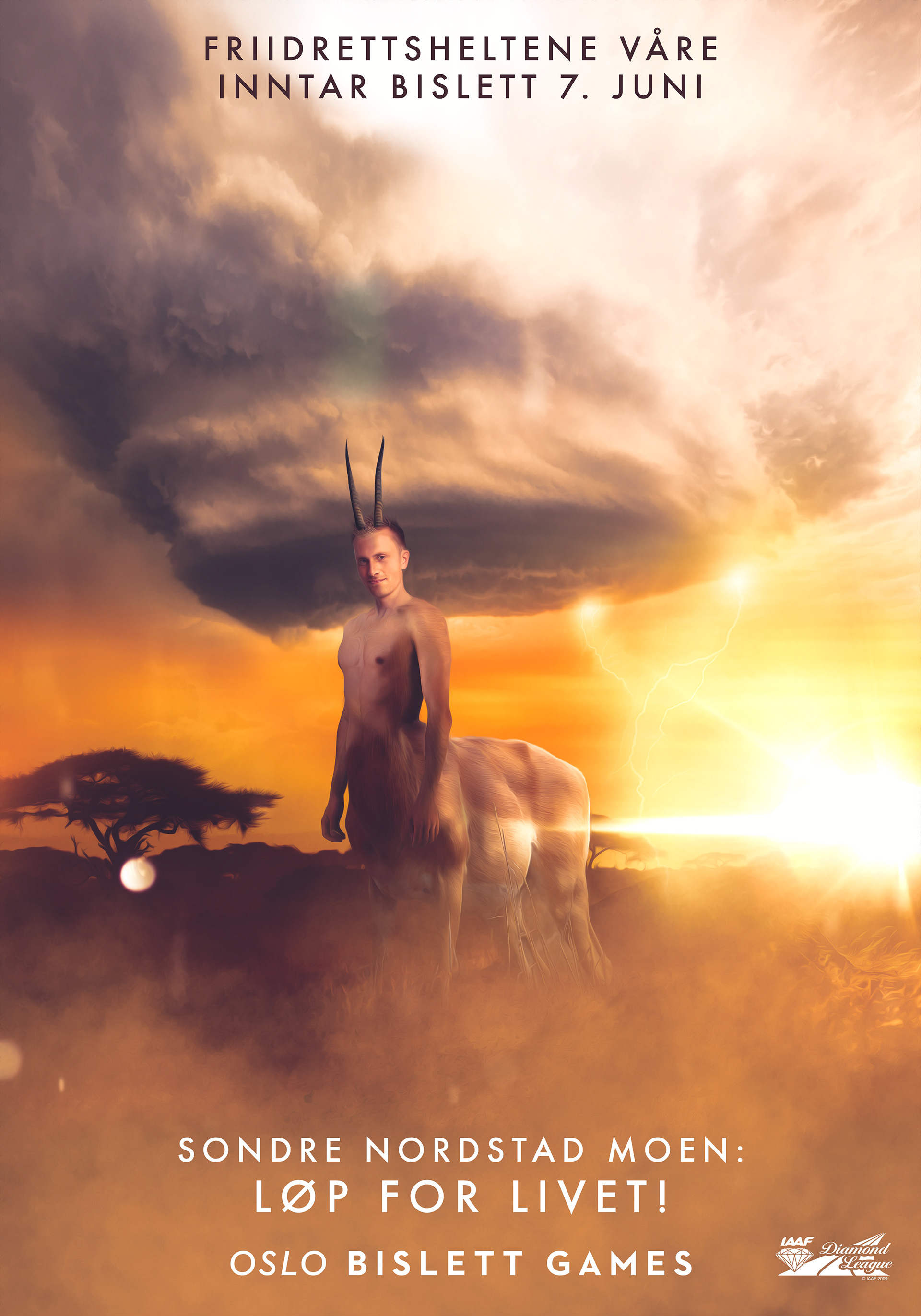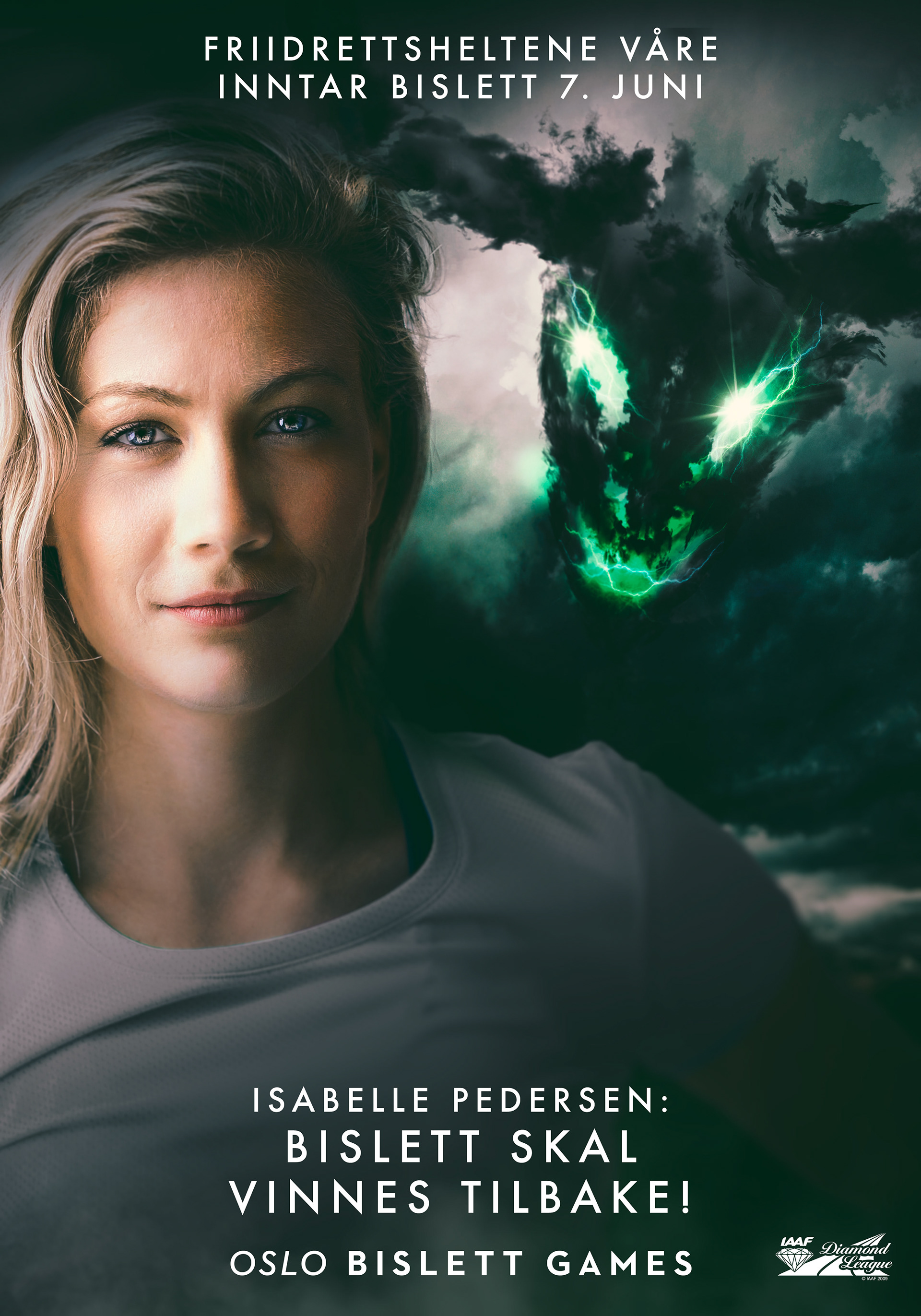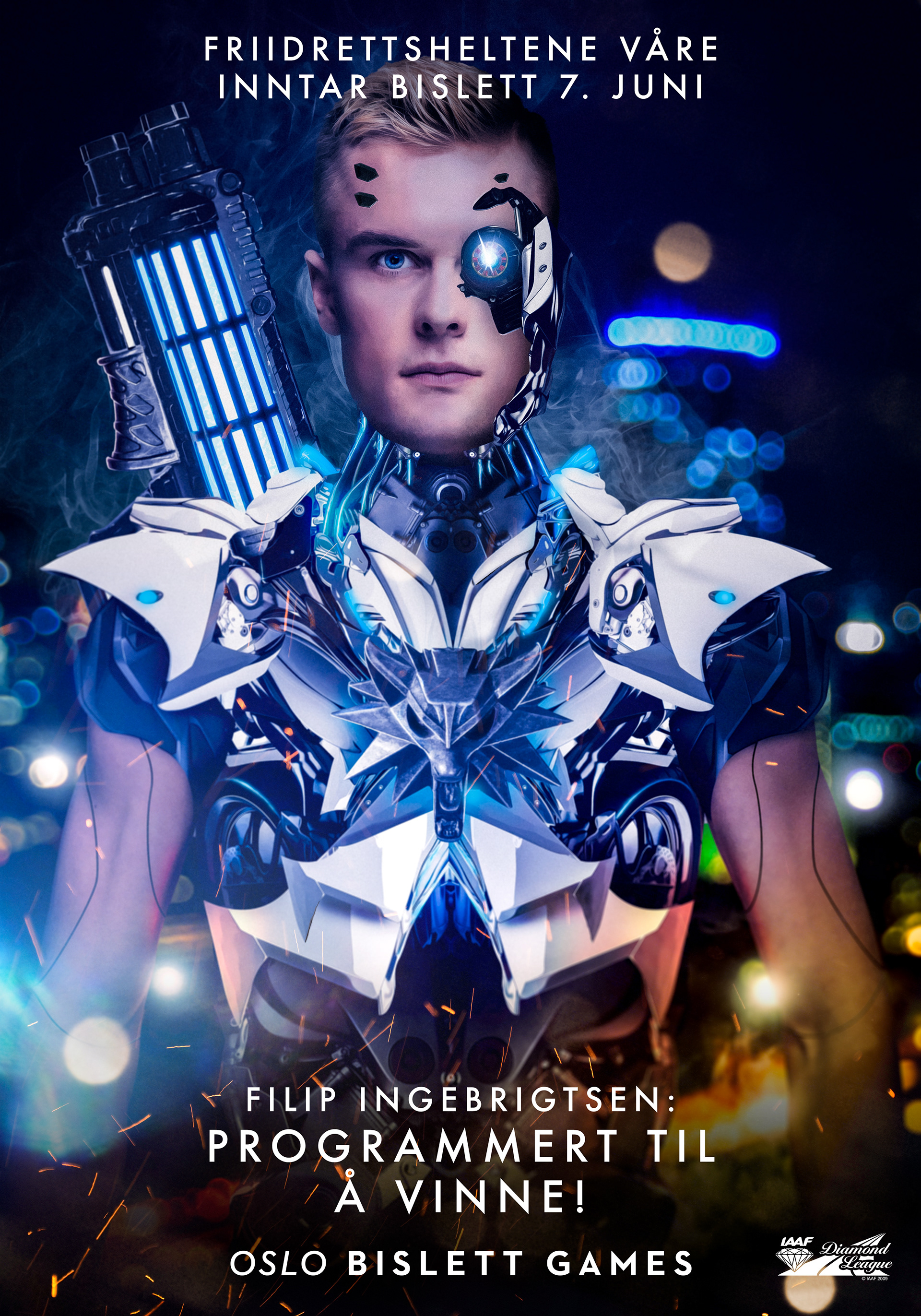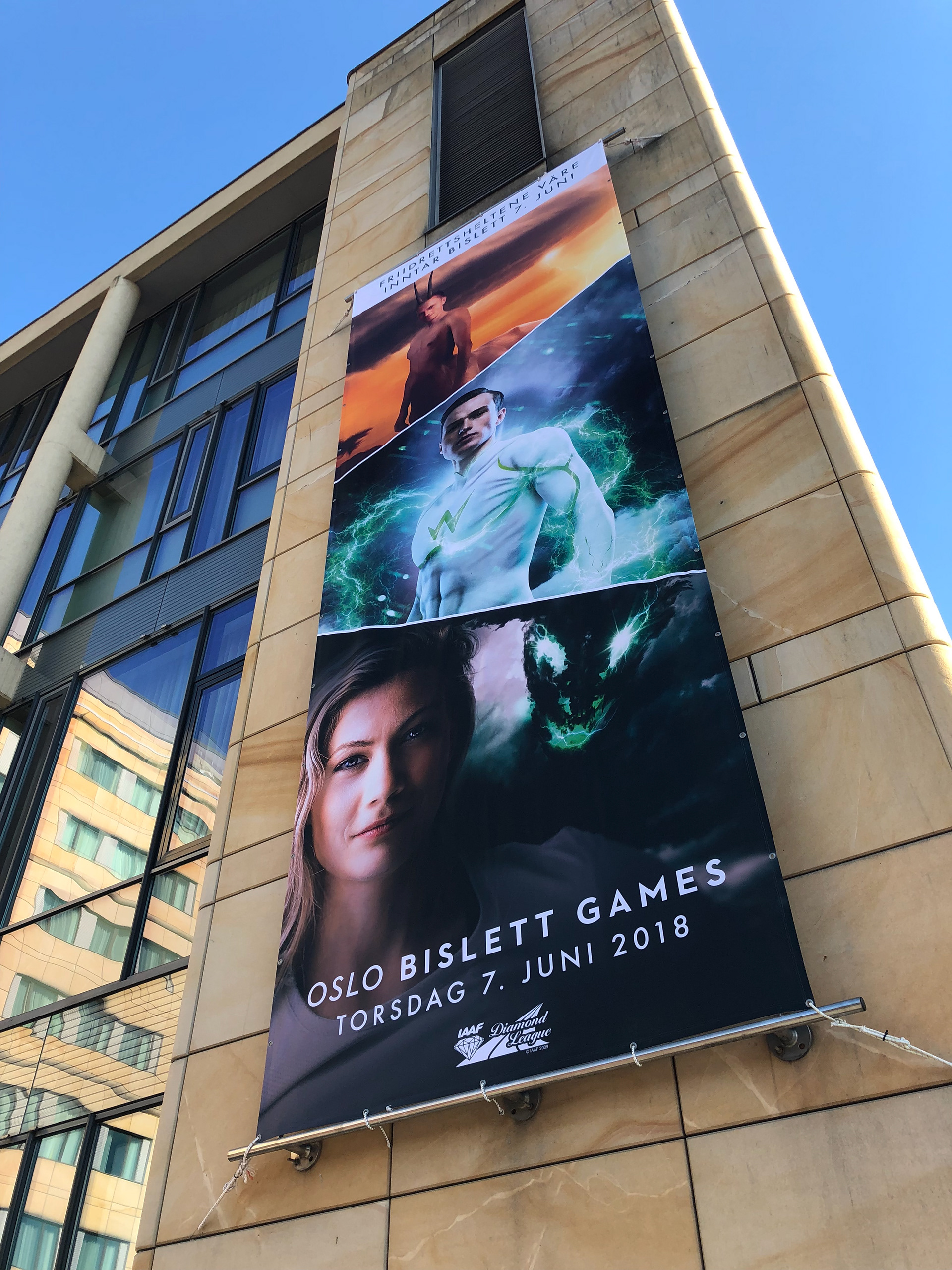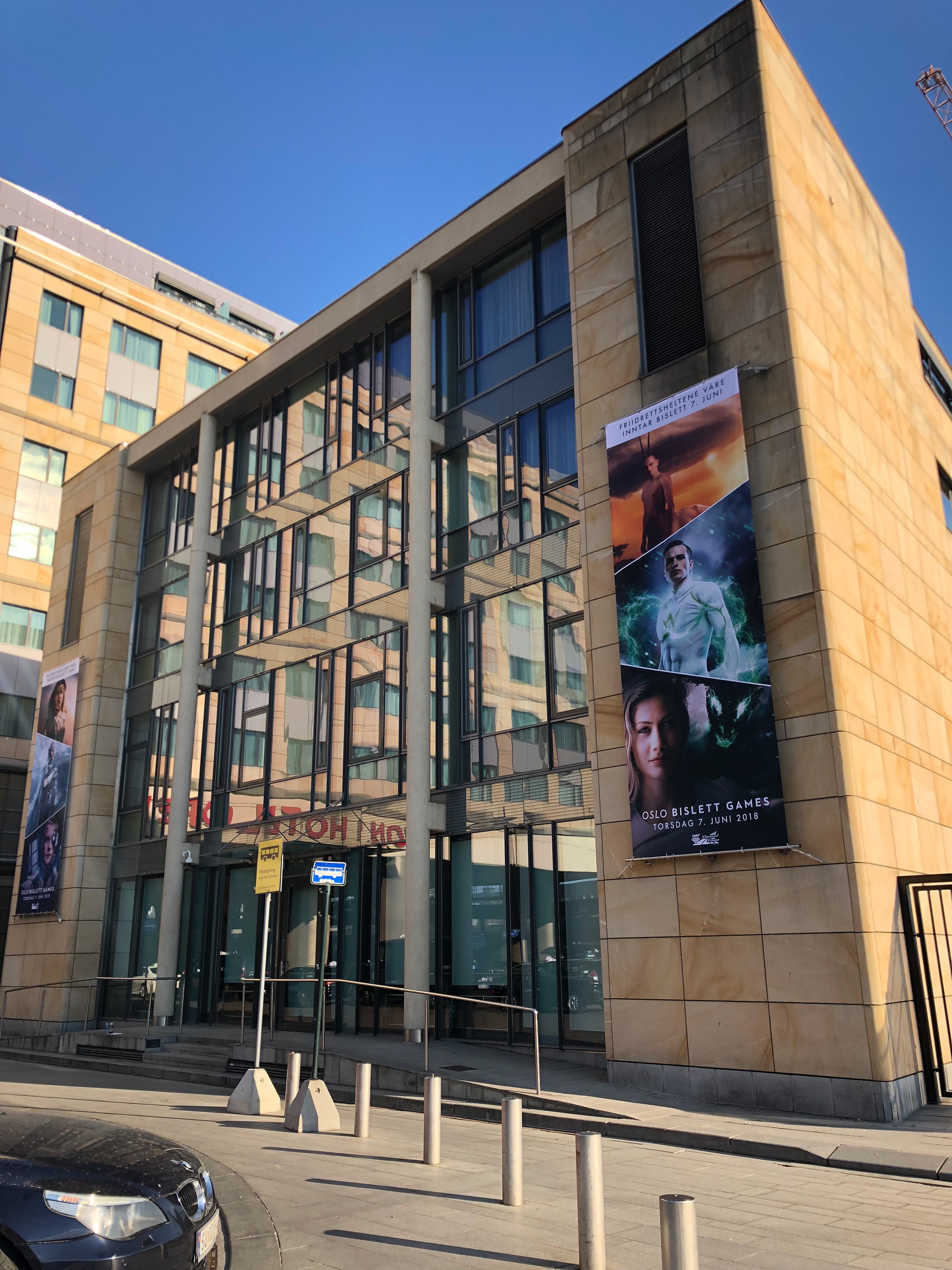 Oslo/Bislett Stadium is taken over by dark, evil forces. Dark clouds and pollution cover the whole city.  Karsten Warholm - the world's champion in hurdles - comes to the rescue. Along with the team of his fellow super athletes he has to face the pollution monster hidden in the dark clouds...
Karsten Warholm - 2017 World Champion (hurdles), speed superhero. Captain Green.
Filip, Henrik & Jakob Ingebrigtsen  - The pack of Cyber Wolves. Runners
Karoline Bjerkeli - Amazonas women/The Amazonian Princess. Hurdles.
Amalie Iuel - The Viking Valkyrje Princess. Hurdles.
Sondre Norstad Moen - A half antelope, half man from the Savannah. Marathon.
Isabelle Pedersen - Hurdles.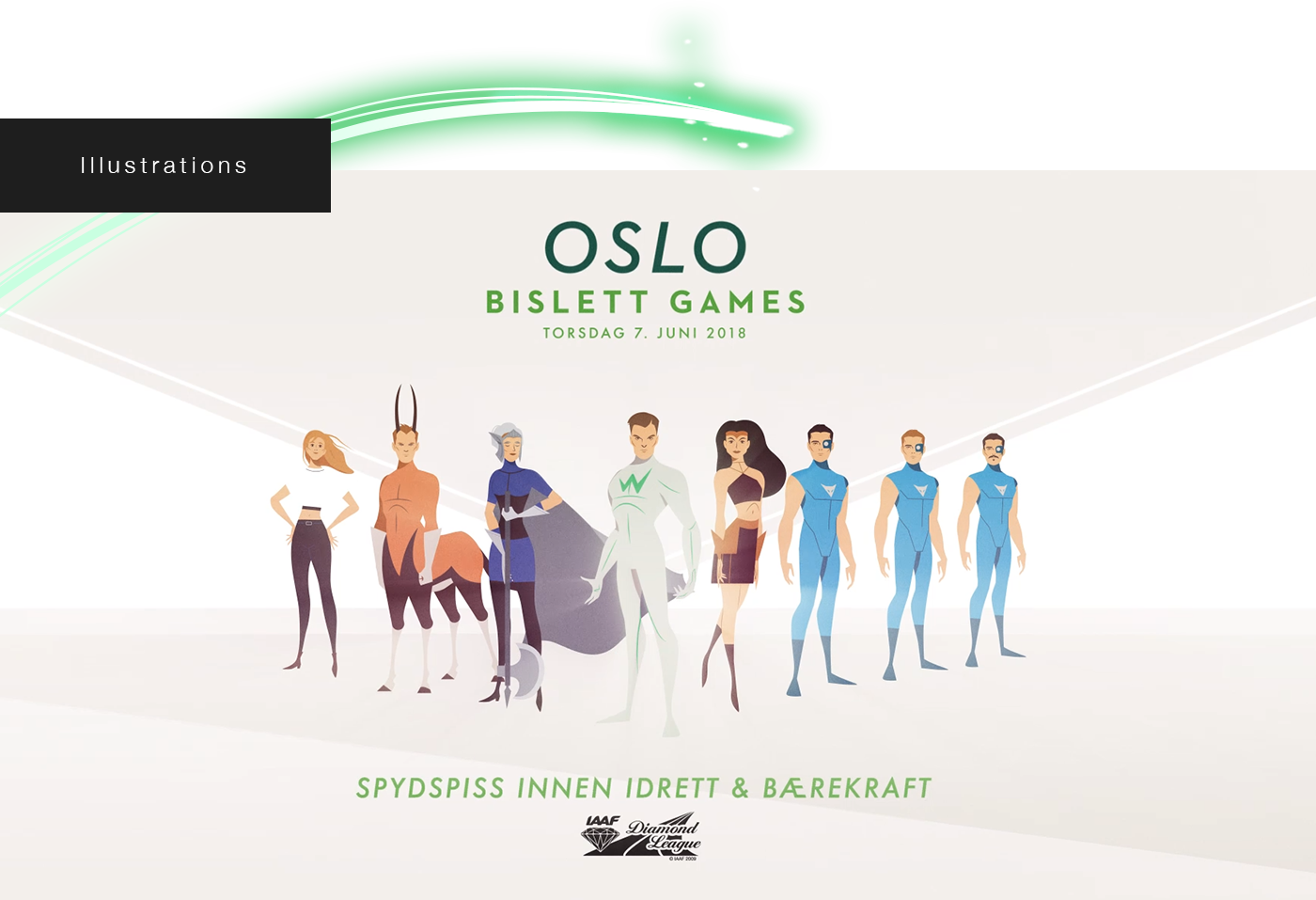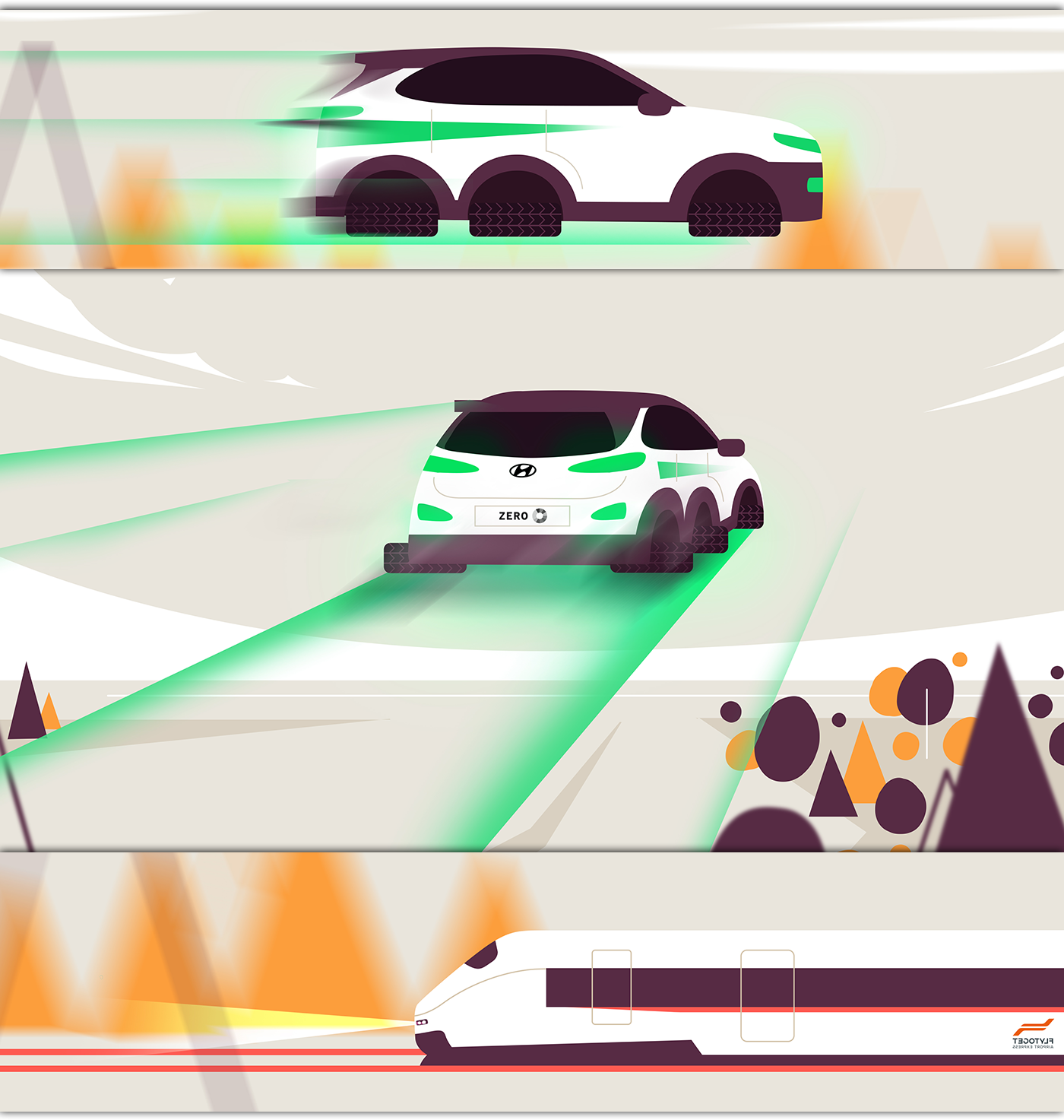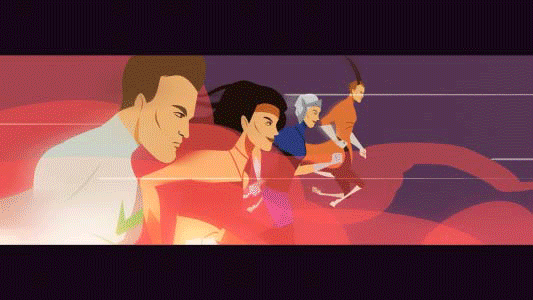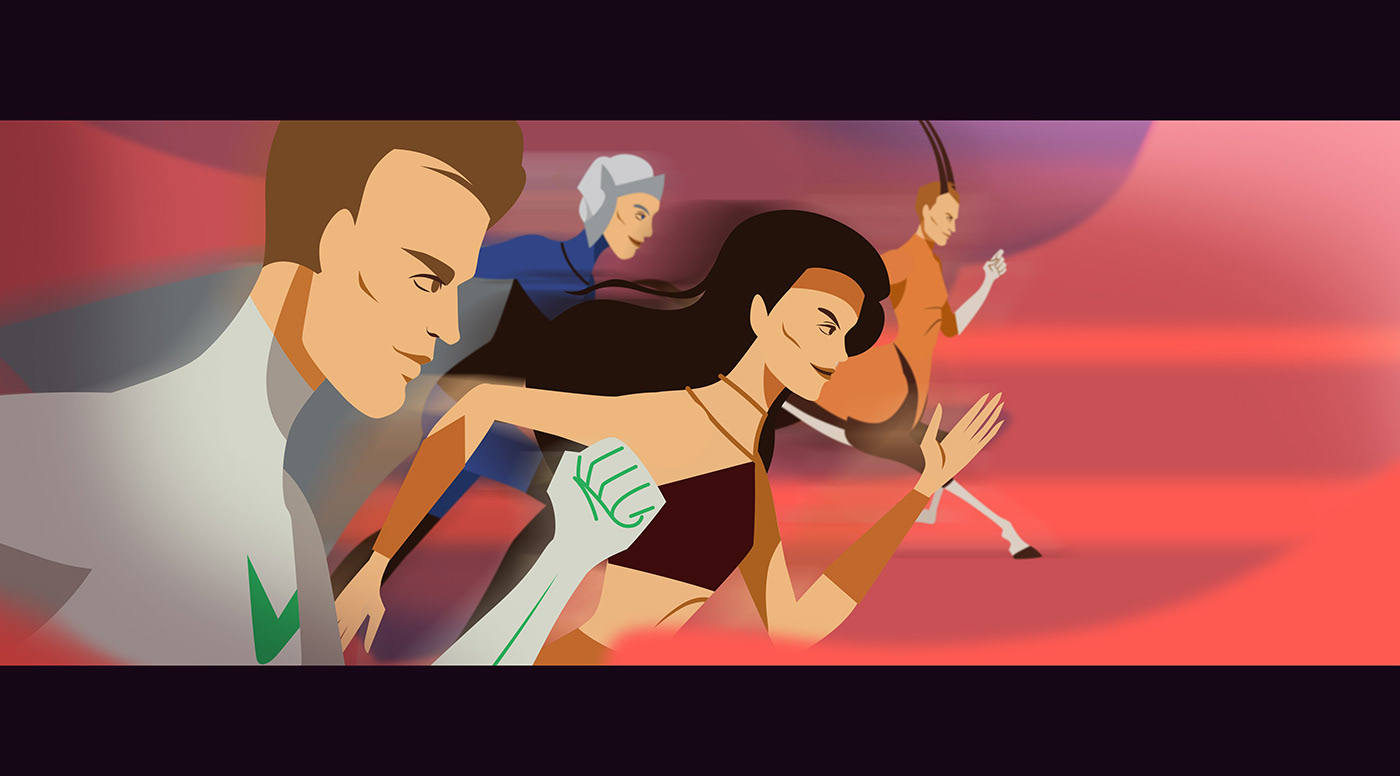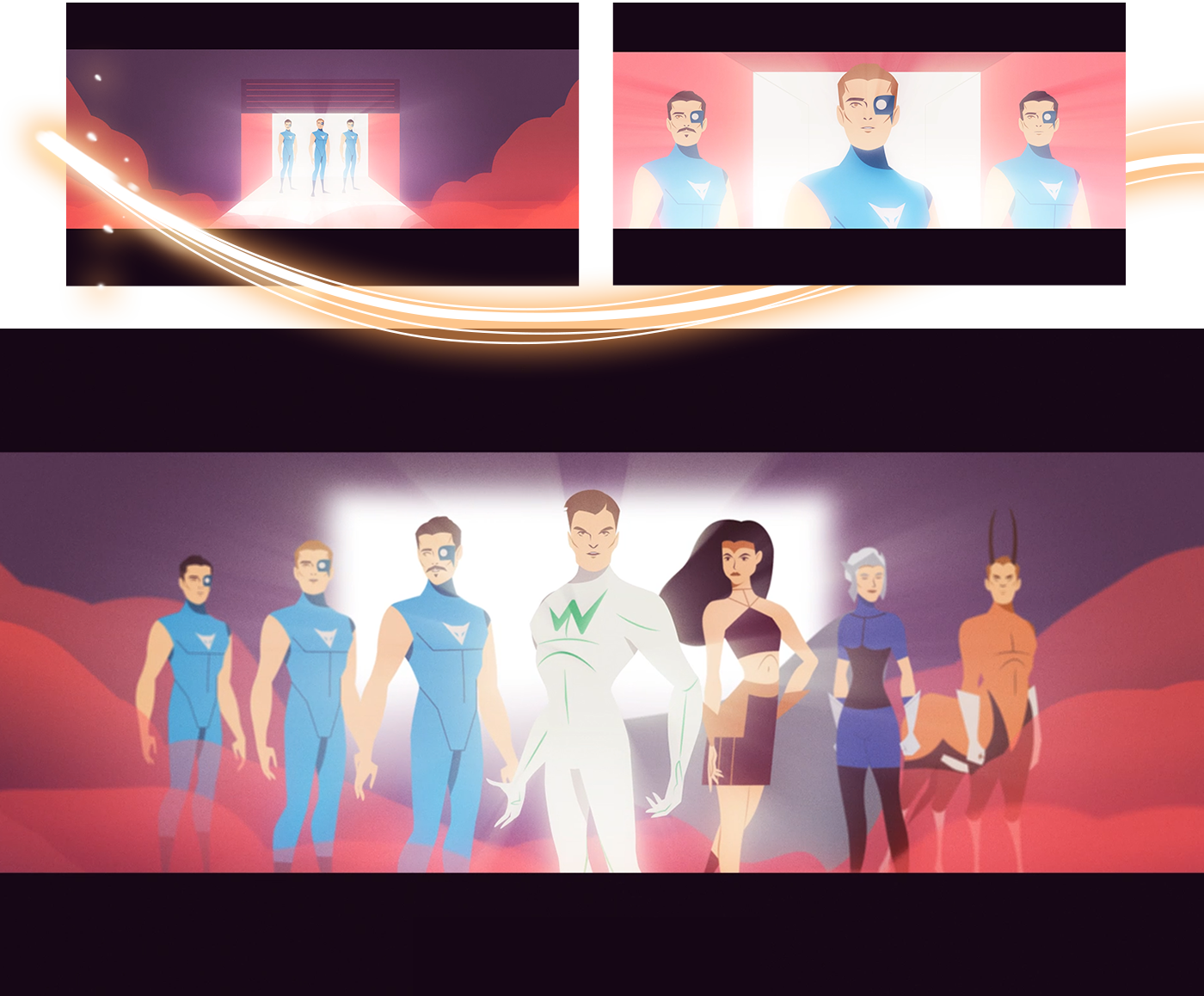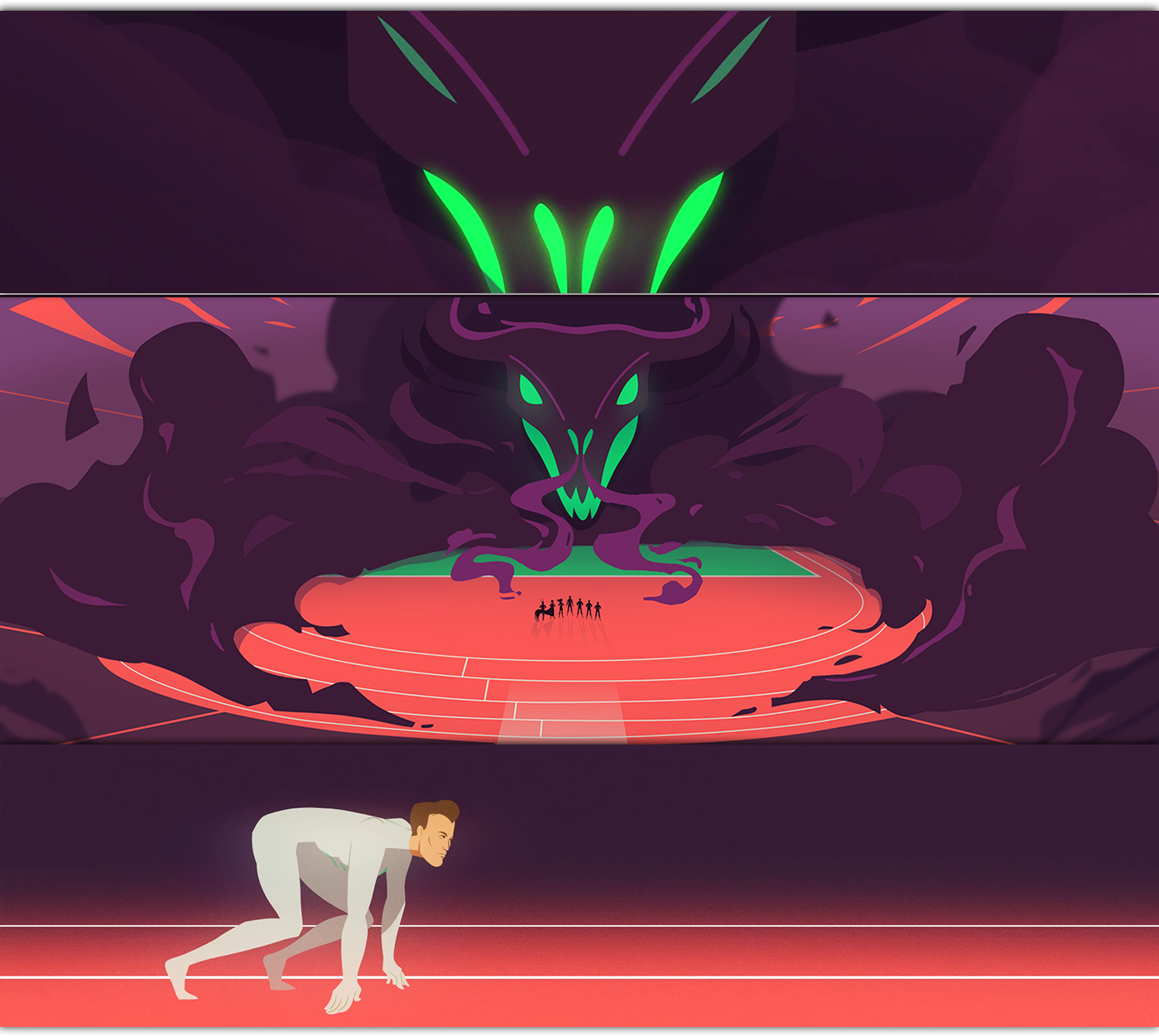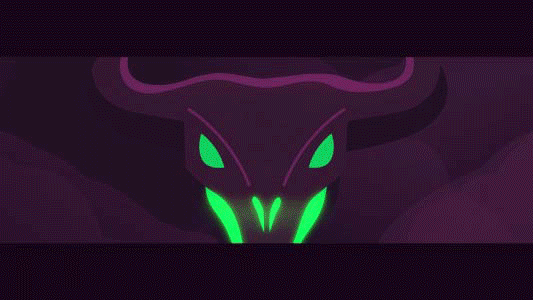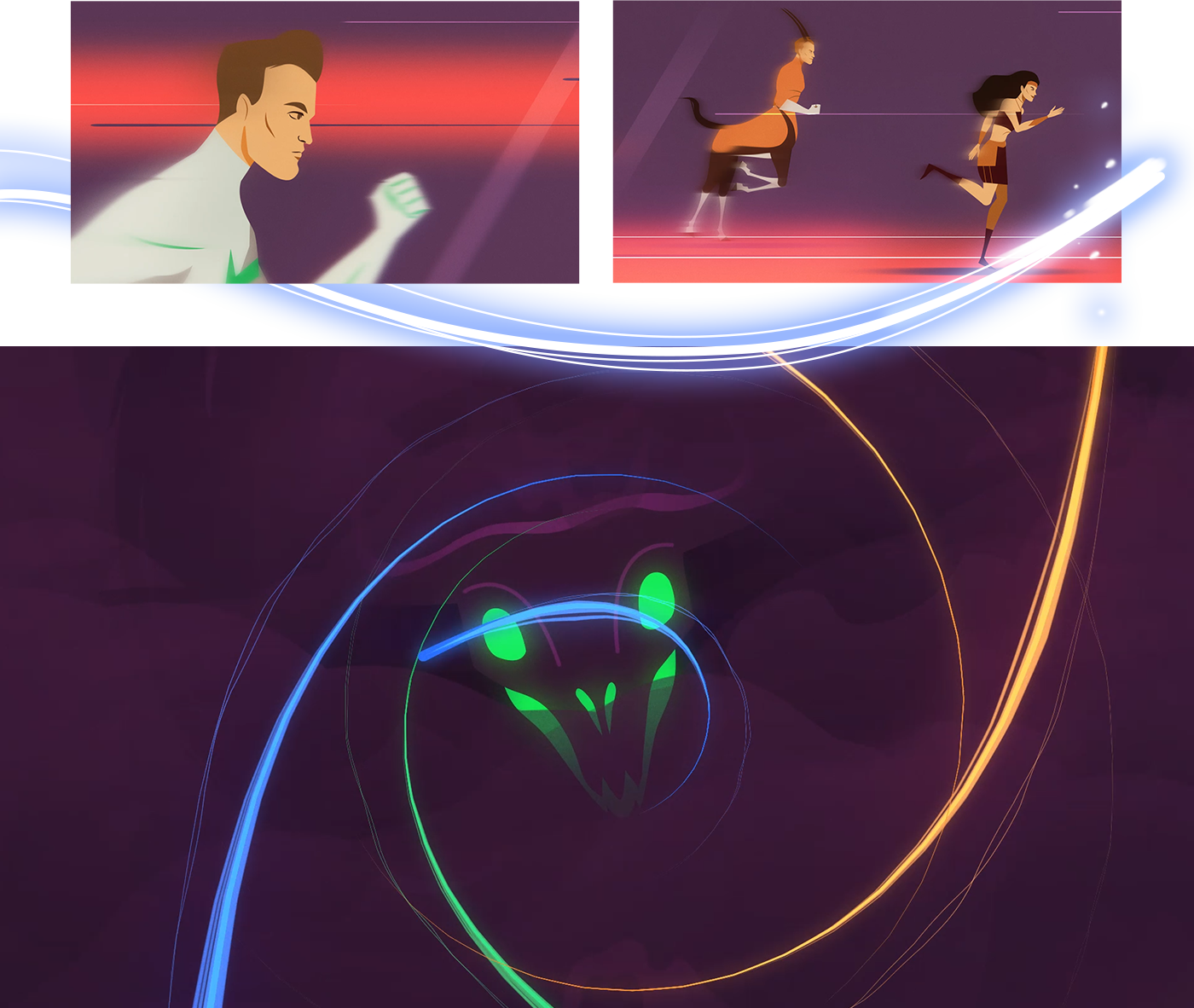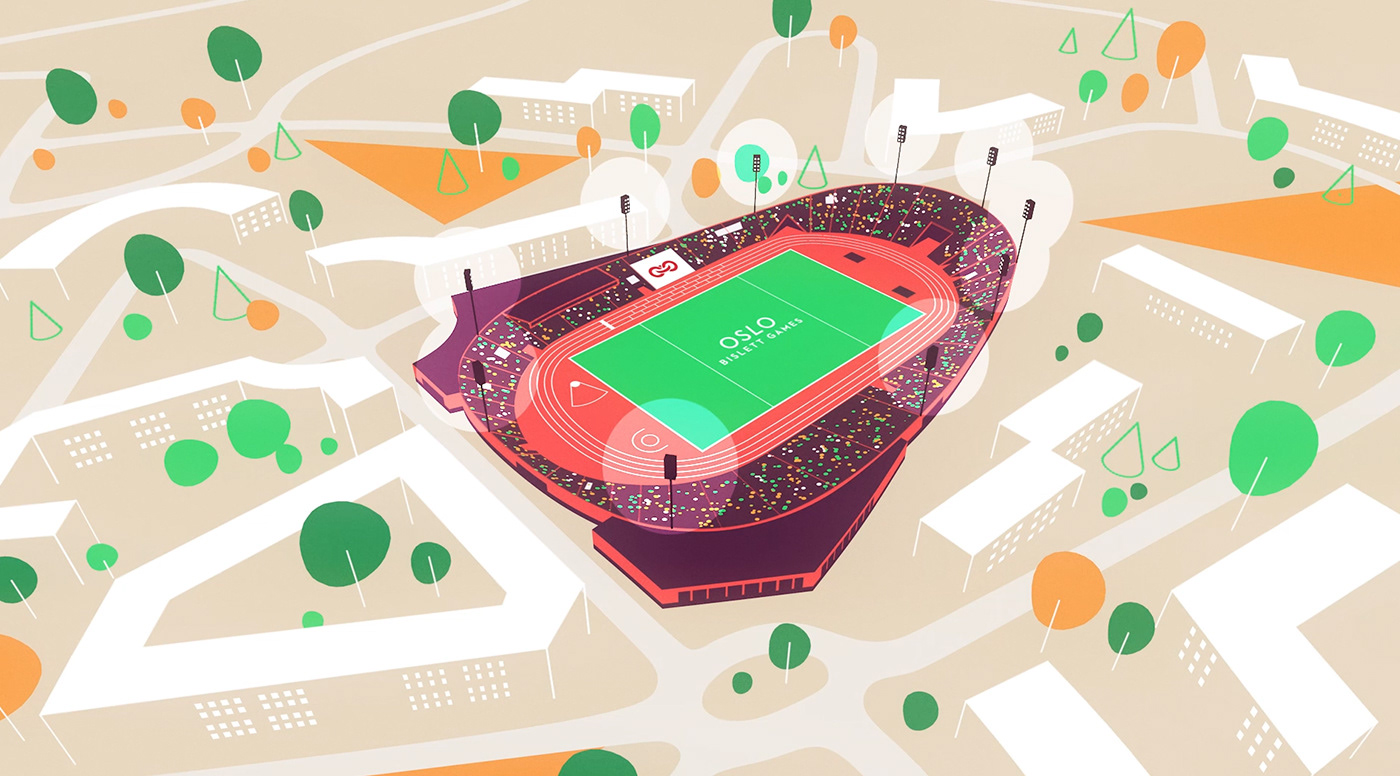 Script: Edmond Yang & Fredrik Østbye
Creative Direction: Edmond Yang & BluBlu Studios
Executive Producer: J. Kurek
Production: BluBlu Studios
Artists: Miłosz Kokociński, Jagoda Kaleta, Jagoda Klaczyńska, Michał Machowina, Daniel Damm, Ilona Rybak, Amanda Piejak, Ewa Baran, Ewa Geruzel
Sound design: Marek Truszkowski, Miłosz Kokociński